Roy Gardiner
The Pan Mass Challenge
To sponsor me with a donation to this cause (all donations, 100%, go to the cause, nothing in 'charges') please visit http://www2.pmc.org/donation.asp (which will open in a new tab in your browser, looking like the illustration below).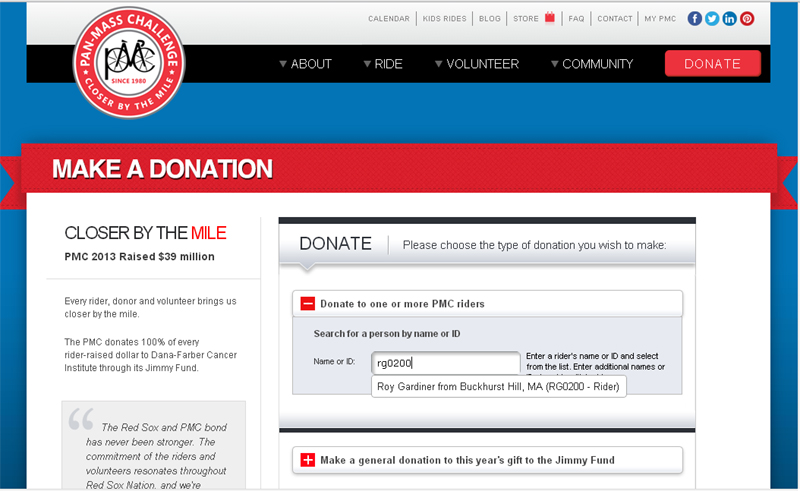 As you see, search for rider rg0200 and my name will come up (you may note that it says 'MA' at the end of the name; this is because the PMC registration won't let me register without a USA state, even though I'm resident in the UK. It's not a problem, just a glitch).
You then click on my name (the only one in the list) and will now be guided to donate by whatever means, probably a credit card will suit best.
Note that when you first start to go the credit card route you will be asked to enter a billing address 'zip code', which of course does not apply outside the USA. You can if necessary just ignore this and enter whatever post code applies to you and continue on with the process, you will be prompted for credit card details in the normal way.
My target is $5,000, but feel free to give more if you like :-)
Last updated: 10 Apr 2014 12:29:30